PP portable and movable basketball court floor
PP interlocking floor is also called the assembled sports floor. It is the ground layer material of the sports field. The finished product is a block and can be directly paved on the basic surface of cement or asphalt without bonding. Each block is connected with a unique lock. The installation is very simple, and it can be disassembled at will.
Specification:25x25cm ,30.48x30.48cm,34x34cm,40x40cm
The PP interlocking floor adopts mature high-strength polypropylene environmental protection material, which effectively solves the problem of thermal expansion and contraction of the floor and also has stable surface friction. Anti-ultraviolet additives are added to each floor to ensure that the floor is exposed to sunlight for a long time. Medium and non-fading, the suspended structure design and the sturdy reinforced supporting foot structure create excellent vertical shock absorption effect, the non-slip surface can effectively prevent sports injuries, and the good ball rebound performance and ball speed ensure the excellent floor performance. Sports performance, it can be used to pave ideal high-performance basketball courts, tennis courts, five-a-side football courts, roller skating courts, table tennis courts, and multi-purpose courts such as volleyball and badminton.
Feature
1. Versatility: basketball, tennis, volleyball, badminton, table tennis, indoor football field, handball, gym, kindergarten, entertainment plaza, park, activity place for the elderly, etc., only need a flat cement or asphalt ground to use layout;
2.Convenience: quick installation and simple maintenance. One project in 1000sqmcan usually be paved or lifted by four people in less than three hours. Usually, you only need to rinse with water for outdoor maintenance, and use a mop to clean indoors, and the maintenance cost is very low;
3. Environmental protection: This product is mainly made of environmentally friendly polypropylene (PP), which is non-toxic, odorless, waterproof and moisture-resistant, non-parasitic bacteria, green and environmentally friendly, and the PP material is a food-grade material, which is safe and hygienic;
4. Health: The unique patented design can well realize vertical shock absorption and energy return, provide lateral buffering function, prevent sports injuries such as sprains and sprains, effectively protect the sports health of the spine, and effectively ensure the healthy growth of young people's bones;
5. It belong to movable floor, can be disassembled and assembled for multiple times, and can well meet the requirements of hosting large-scale high-end competitions;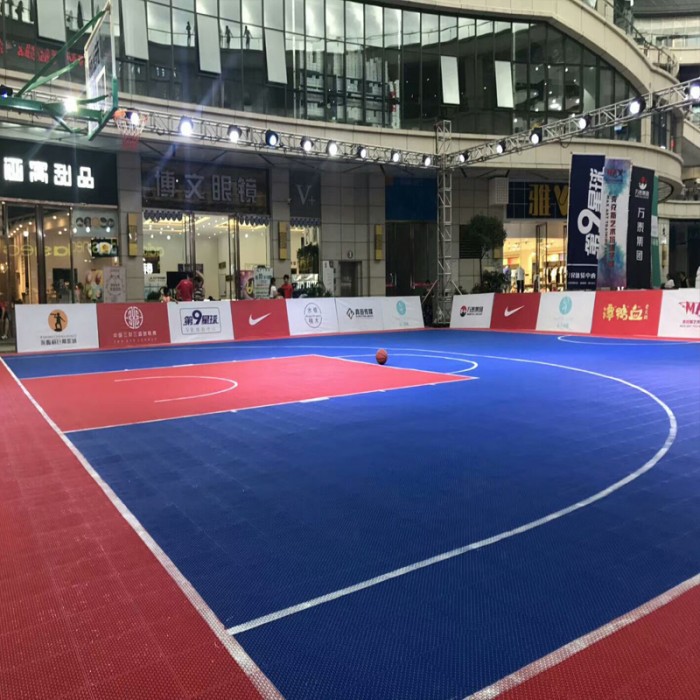 Contact Information
Email: grk-wendy@foshangrk.com.cn
Mobile Phone: (86)13660776067
Address: No.5-1 Yanjiang Road Gaoming district
Country/Region: China(Mainland)
Provice/State: Guangdong
City: Foshan