Quick Details
Place of Origin: Guangdong, China (Mainland) Brand Name: GRK

Model Number: RT-012TR Colors: Customized

Sport: Full PU system, full pour system, impermeable, non-porous, running track, jogging track

Colors: Customized Certificate: ISO

Thickness: 13mm Foundation: Asphalt

Weather condition: all weather condition Environmental condition: no contain of heavy metal
SupplyAbility
SupplyAbility: 100 tons per Day
Packaging and Delivery
Packaging Details: barrels with wood pallet
Port: Guangzhou/Shenzhen port
Lead Time : Shipped in 4 days after payment
General
Full PU system/ Full Pour system/ Wet Pour system/ impermeable system/ non-porous system/ Mixed type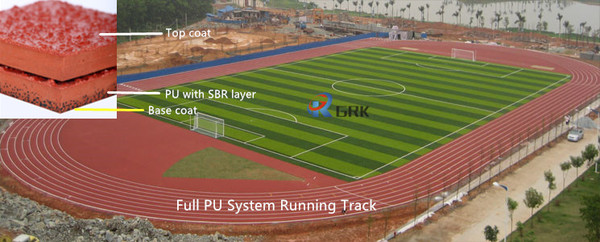 When it comes to track surfaces, full pour systems are the top of the line. Control, high energy return, outstanding quality and consistency, high performance, and long lasting durability are just a few of the features that this three layer track system offers. The base layers is one-component polyurethane primer, a middle layer comprised of two-component polyurethane mix with SBR rubber, and a top layer of polyurethane applied by spraying machine. If you're looking for the best of the best, look no further.
The installation of full PU system is relatively costly when compared to spray coat and sandwich systems. However, the payoff is that the surface is much more durable and requires a less onerous maintenance regime.
Key Advantages
High performance system designed to meet the highest standards of international competition.
Up to 150,000 athlete user hours per year
More durable than spray coat and sandwich systems
Less inclined to develop moss as water runs off and spores can't establish themselves as easily
Resists UV degradation in the harshest environments
Spike resistant and unrivaled all-season performance
Ideal for collegiate to professional level facilities
Unbeatable force reduction
Available in multiple premium colors
Installation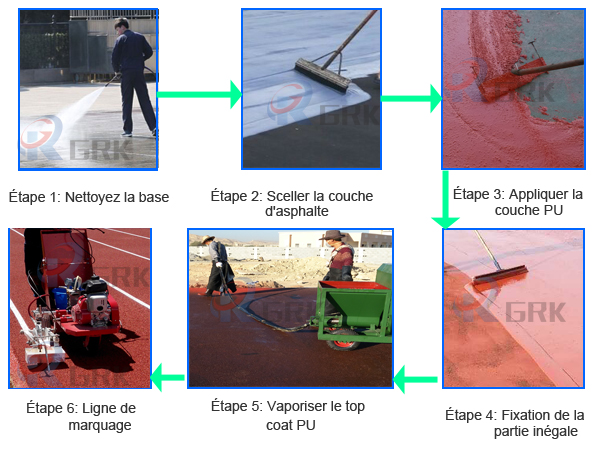 Preparation:
1)The whole team must know the drawing design well.
2)This type only fit for asphalt base. The base must be strong, no crack, good edge, flat, no bulging, oil free.
3)Regarding the new asphalt, it should install after maintenance 15days.
4)Check the weather carefully. Ensure that there are no rain when install each layer.
5)In order to finish the tracks on schedule, all equipments and material should be prepared on site.
6)To get excellent effect, the QC must test each step.
Note:
1)Before using the material ,please stir evenly.
2)Before installation, we should test a little dimethylbenzene, as the different production batch have different consistence.
3)Plan and control the usage for square meter.
4)The mixture shall pour into the mixing machine in turn. Group A first, Group B second, hardener and stir evenly, and put in the granule, powder, and dimethylbenzene.
5)Thoroughly clean ground before painting lines, and prevent flaws produced by isolating. Do not paint lines when there is a wind.
6)Ensure no rain within 4hours after construction.
Package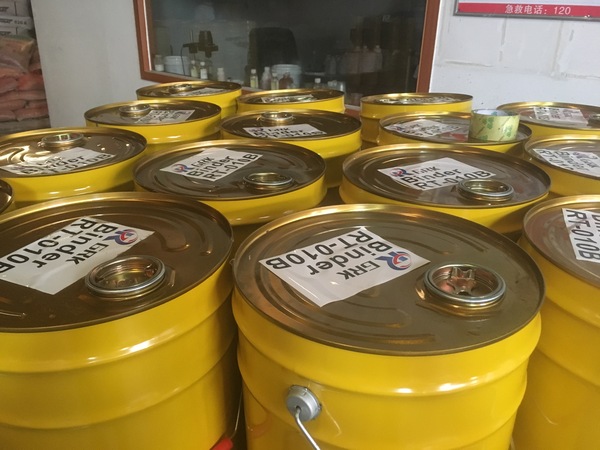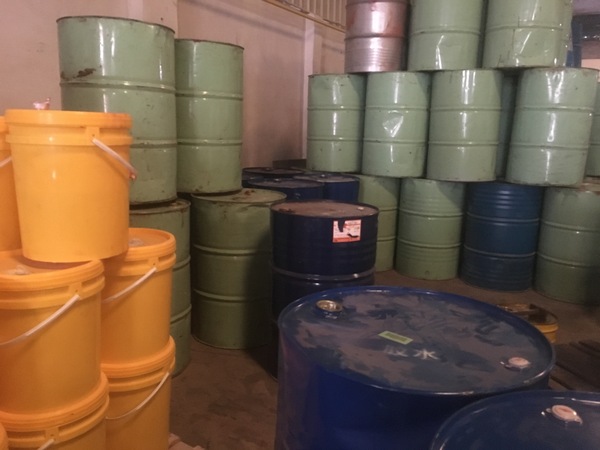 References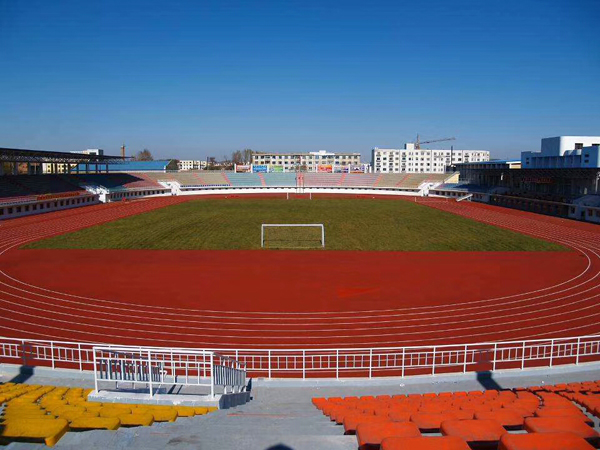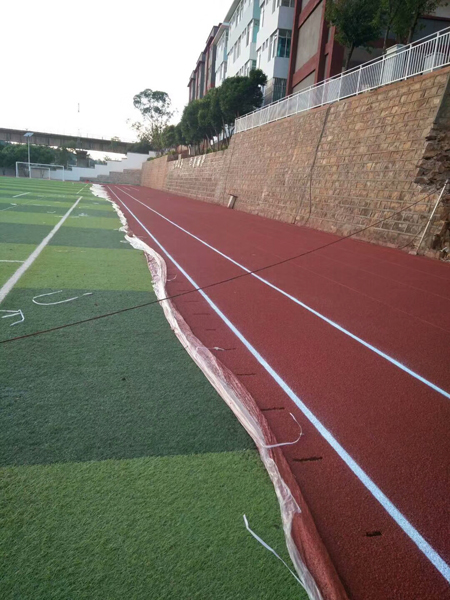 Contact Us
Name: Ms Helen
Mob:0086-13726309092 (WhatasApp,Wechat)
Facebook: paintfloor.GRK
Email: grk-wendy@foshangrk.com.cn
grk-sales@foshangrk.com.cn
Tel:86-757-88632287