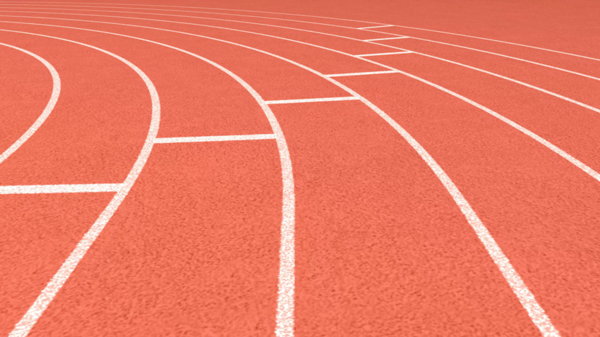 Product Description
The elastic intermediate layer of FULL PU TRACK mainly by two-component polyurethane elastomeric mixed with a small amount of rubber particles(less than 30%) prepared from the surface layer of EPDM rubber particles with anti--skid funtion, and the surface of the rubber particles spray a layer of polyurethane added layer of various functional additives. Adhesive plastic layer and the entire ground closely, mainly internal polyurethane elastomeric, rubber partiles are dispersed within the plastic, the surface of EPDM, and sealing layer of PU elastomers, this structure makes the mixed plastic track's life longer than other types of tracks service life from 10-15years.
Product Features
Performance to meet international standards, abrasion resistance is strong, strong compression resistance, impact resistance, durable, good flatness, flexibility and stability.
Anti-aging, bright color, not off particle.
Easy maintenance, economicial, can adsorb strong impact
Non-toxic, odorless, environmentally friendly
Flat, can absorption of vibration, bouncing freely.
Can be used for all-weather, has brilliant weather resistance.
Application
Because of its strong prefessional type and combined with expensive polyurethane raw materialss, Full PU system track is generally used in special stadiums and some colleages track and field and alpine regions in our country.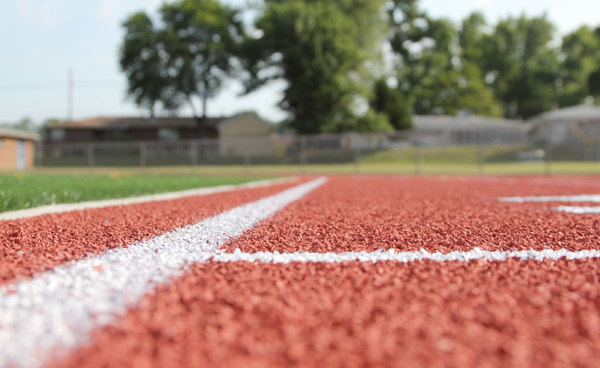 Basic Requirements
Full PU system track's requirements for the asphalt base is large. Generally using modified asphalt concrete as the basis of hybrid particle spray track.
Installation Step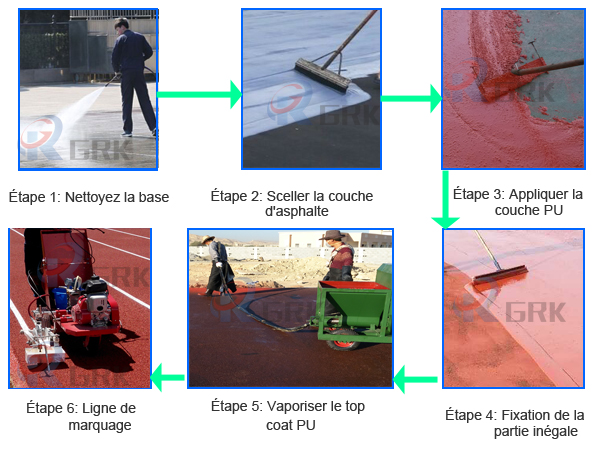 Cases Reference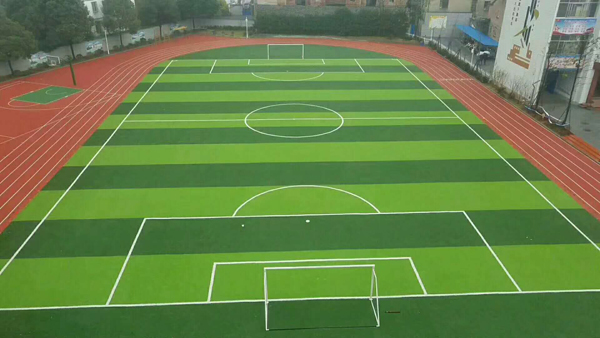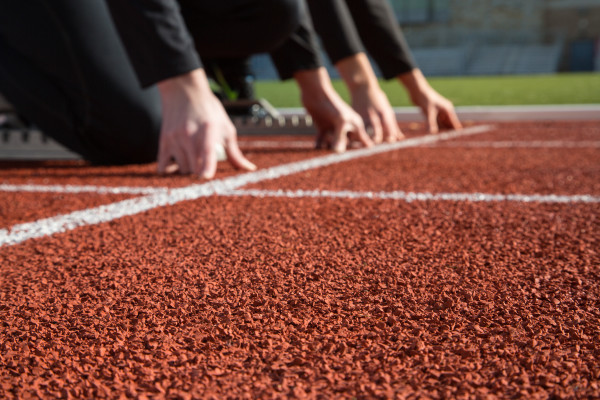 About Us