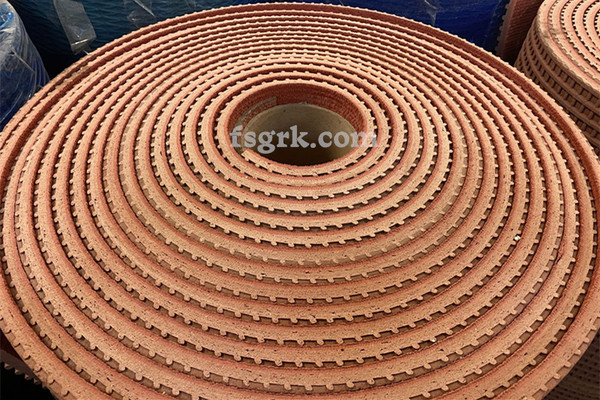 --- Description ---
The prefabricated rubber track roll is divided into two layers. The upper layer is a wear-resistant layer with 3-5mm deep concave convex grain, which provides the friction and elasticity required by the track. The lower layer is a square frame structure with 6-10mm deep inclined angle, which provides the impact absorption and main elasticity required by the track. The feature of this structure is that it can gather the scattered reflection force relatively, and act on the athletes from the angle that accords with the forward direction of the athletes to improve their performance.
--- Features ---
Strong friction and grip, even perform well in wet climate.
One time forming of surface technology, with special anti-slip texture to ensure the safety of users, not necessary to worry reducing the slip resistance caused by particles falling off.
Excellent shock absorption and resilience.
The structure design of wear-resistant layer and shock absorbing layer integrates the shock absorption performance and energy return(rebound) performance, which ensures the long-term training of users without fatigue damage and ensures the safety of users. It is more important for non-professional athletes.
Factory prefabricated and product quality is completely controllable.
The thickness of the prefabricated track is constant, and the production environment is completely controllable, so the final product quality can reach the design level without the influence of the site operation environment. In addition, the constant thickness ensures that the performance of every point in the track area will not be lower than the requirements of the athletic sports.
The best tear-resistance, can withstand a higher load existed in various applications.
The prefabricated rubber plate has excellent tensile resistance, even if it is directly paved on the concrete base, it will not cause the layer cracking due to the plastic cracking of the concrete. When the field holds events, it can also ensure not easy to damage under effective protecion.
--- Application ---
For athletic field & athletic running track material of high school, university, physical college, sports center, stadium.
--- Test Data ---
| | | | |
| --- | --- | --- | --- |
| Properties | References | Standard data | Inspection result |
| Tensile strength | IAAF | ≥0.5Mpa | ≥0.8Mpa |
| Elongation at break | IAAF | ≥40% | ≥180% |
| Hardness shore A | GB/T14833-2011 | 45-60° | 52° |
| Fire Rating | GB/T14833-2011 | 1° | 1° |
| Force reduction | IAAF | 35-50% | 45% |
| Skid resistance value | IAAF | ≥47BPN20°C | ≥49BPN20°C |
| Vertical deformation | IAAF | 0.6-1.8mm | 1.2mm |
--- Contact ---
Name: Ms Helen
WhatsApp/ Wechat: 0086-13726309092
Facebook: paintfloor.GRK
Email: grk-sales@foshangrk.com.cn